BUILDING RECOVERY CAPITAL THROUGH DIGITAL HEALTH TECHNOLOGIES-R8.2
Recovery support services are designed to support individuals with substance use challenges as they enter into and navigate systems of care, engage in the recovery process, and live full lives in their communities. Digital Health Technologies such as smart phone apps, online support groups, texting and social media, offer another avenue to support people's recovery journey. The reach of recovery support services can be extended through the use of these digital health technologies. Recent research studies found that expanding access to recovery support services through the use of digital health technologies can help individuals achieve positive health outcomes.
This learning community will showcase digital health technologies related to recovery support services for individuals with substance use challenges, thereby helping behavioral health peer recovery, clinical and administrative staff become familiar with and develop/increase their digital health technology skills.
WHEN:
Every Wednesday, Nov 7–Dec 12, 2018 from 12:00–1:30 pm (MT) / 1:00-2:30 pm (CT) (Note: No session Nov 21st)
OBJECTIVES
Identify three different types of digital health technologies and how these technologies are used by behavioral health professionals and peer support specialists
Name two privacy/security issues related to digital health technologies and two ethical issues to be aware of related to recommending digital health technologies
Describe engagement strategies for individuals/peers in early recovery versus those in longer term recovery as it relates to using digital health technologies
Utilize at least five digital health technologies (apps, websites, podcasts, videos, social media sites) and be prepared to recommend them for use
TARGET AUDIENCE
Recovery Coaches/Support Specialists currently providing recovery support services and Clinical/Administrative Staff that work in recovery-oriented systems of care in a behavioral health agency located in the Mountain Plains ATTC region: Colorado, Montana, North Dakota, South Dakota, Utah and Wyoming
PARTICIPANT COMMITMENT AND EXPECTATIONS:
Prior to the first session, the following must be completed:
View a 20-minute video tutorial on how to use and maximize the videoconferencing platform
Attending the live one-hour technology session on Tuesday Nov 7th at 12:00 pm MT / 1:00 pm (CT)
Participate in a 4-week active learning community: 1.5 hours weekly on scheduled days and time and complete ONE hour of weekly assignments
Access to appropriate technology to utilize videoconferencing platform, i.e., computer, webcam, internet
Be prepared and actively participate during scheduled series time
There is no cost to participate
The first 35 registrants will receive a scholarship that covers the entire $350 cost of participation. As grant sponsored scholarship recipients and in order to receive continuing education hours, it is expected participants will view the 20-minute video tutorial; attend the live technology training; be prepared for and join each session; and actively engage in group discussions.  Due to limited enrollment, if you cannot commit to the full participant requirements, please defer this registration opportunity to others.
PLEASE NOTE: Registrants enrolled in this series are required to attend the first two sessions on November 7th and November 14th. If you cannot attend these sessions, you will forfeit your attendance. In addition, it is expected that participants will have access to the appropriate technology by Week 2 (November 7th) in order to fully participate and be on camera at least 90% of the time. This is not a webinar series and active participation is required.
If you have questions, please email the MPATTC Workwise Staff at workwise@casat.org or by phone at 775-784-6265 or 866-617-2816 (toll-free).
CONTINUING EDUCATION
This series has been approved for a total of 10 contact hours through the National Association for Addiction Professionals (NAADAC), International Certification & Reciprocity Consortium (IC&RC), and the National Board for Certified Counselors (NBCC) ACEP No. 6492 and includes participation in the live one-hour technology training and 4-weeks of online training. No credit will be awarded for non-attendance and make-up work is not provided or accepted.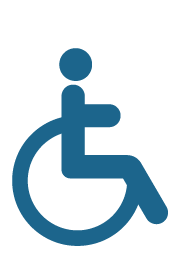 All links in this series will open up as new windows in your browser. Please contact Workwise if you have any access issues.